Venue information
The IGAFIT Highlights of Algorithms 2023 Conference is taking place at Charles University, at Mala Strana (Malostranské námestí 2/25, Praha 1):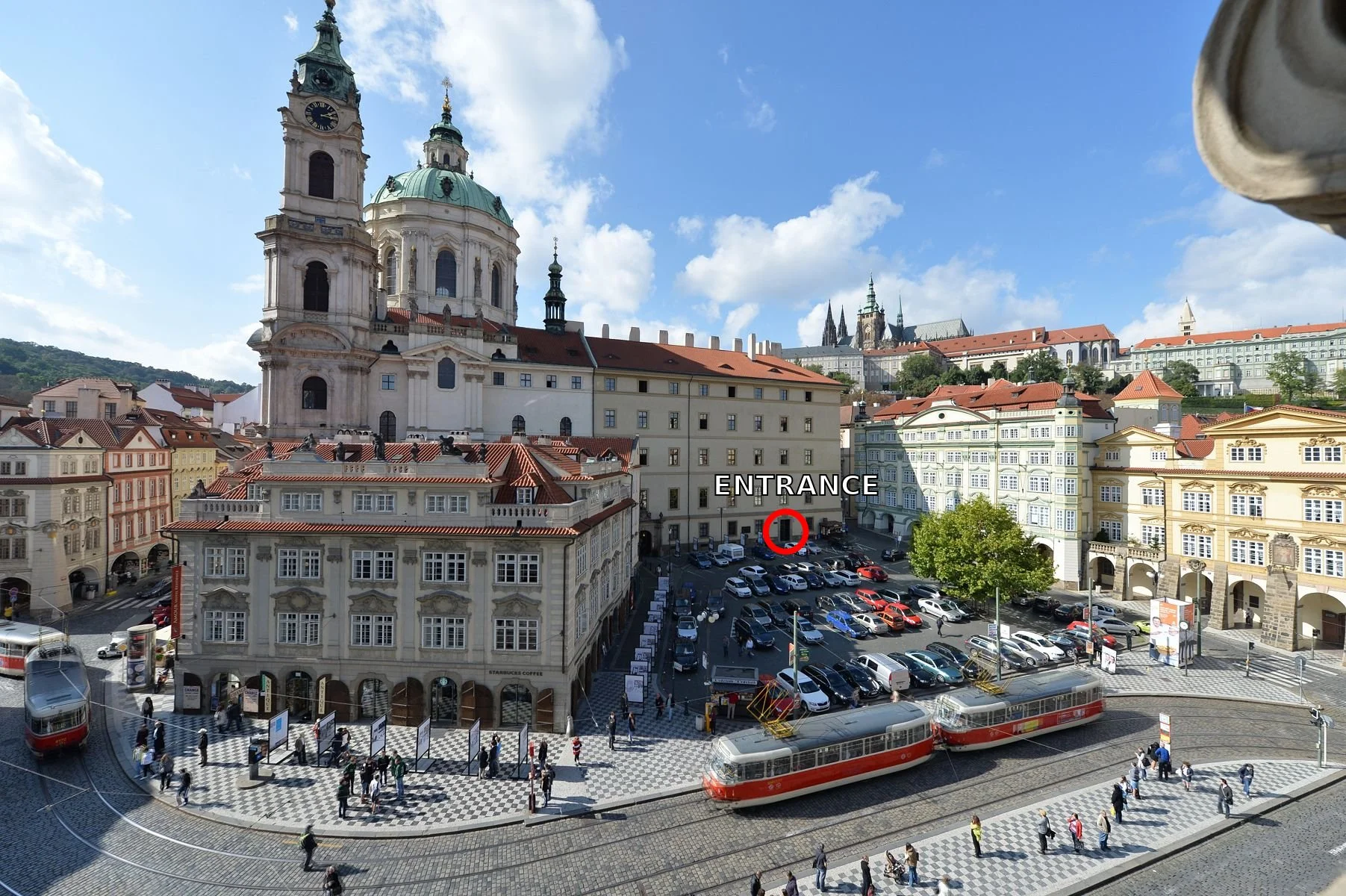 Building plan
Lectures will be held in S3 and S4 lecture rooms on the third floor.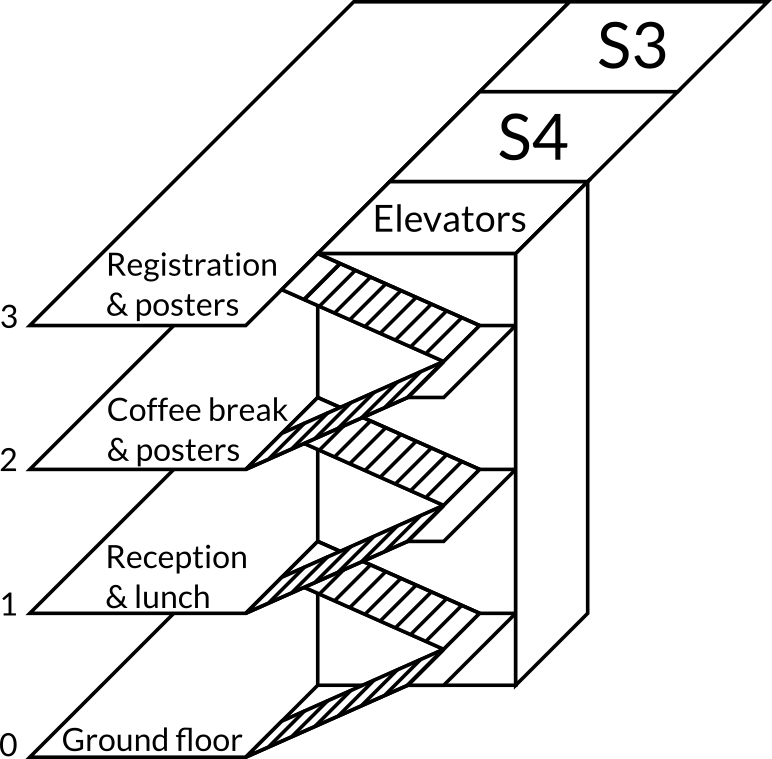 Arriving
By plane
Prague airport is one of the major airports in central Europe with many direct flights from major European cities and some direct flights from large cities around the World. To get to the conference venue you can use:
Public transportation: price 40 CZK per 90 minutes. Public transportation tickets (usable in buses, trams, and metros) can be bought at a ticket machine, which also accepts credit/debit cards (it is advisable not to exchange or withdraw money at the airport). To get to the conference venue, use

bus number 119 to metro A (green line) station Nádraží Veleslavín,
metro A from Nádraží Veleslavín station to Malostranská station, and
either take a 10 minute walk to the venue or take a tram number 12, 15, 20, 22, or 23 from Malostranská station to Malostranské náměstí station.

See the following YouTube video by the Honest Guide for video instructions.
Special Airport Express (AE) bus: price is 100 CZK, paid directly to the driver (5:30am - 10pm). The driver should accept cards. In the direction from the airport, the bus route is Terminal 1 - Main train station. In the direction to the airport, the bus route is Main train station - Terminal 1 - Terminal 2 - Airport.
Shuttle: you can pre-order a shared shuttle, which takes you from the airport to any address in Prague. The price is 290 CZK for one person, but the price per person decreases if you order it for more than one. The shuttle driver will pick you up with a name plate at the airport.
Taxi: the Prague airport recommends these taxi service providers. Note that taxis have a bad reputation in Prague, see more about this further below.
By train
There are several good connection mostly from neighboring countries. If you buy tickets online in advance (via cd.cz e-shop for an example) there can be a significant discount.
By bus
The cheapest but maybe the most uncomfortable way. However there are plenty of buses from every major city in Europe.
Visa requirements
Czech Republic is a part of the Schengen area and as such shares its visa policy. For EU, EEA and Swiss nationals, the only requirement is a valid passport or national identity card. There are many other countries whose citizens are exempt from visa requirement. For details about visa requirements in the Schengen area please consult the webpage of the Ministry of Foreign Affairs of the Czech Republic.